What are the benefits of choosing industrial dosing pumps?
Key features
Dosing pumps are small positive displacement pumps, designed for metering a wide range of liquids. Through the membrane connected to the piston, the reciprocating pump is able to fill and empty the pumphead successively thanks to an alternating movement. This technology is ideal for a precise dosing.
Pump principle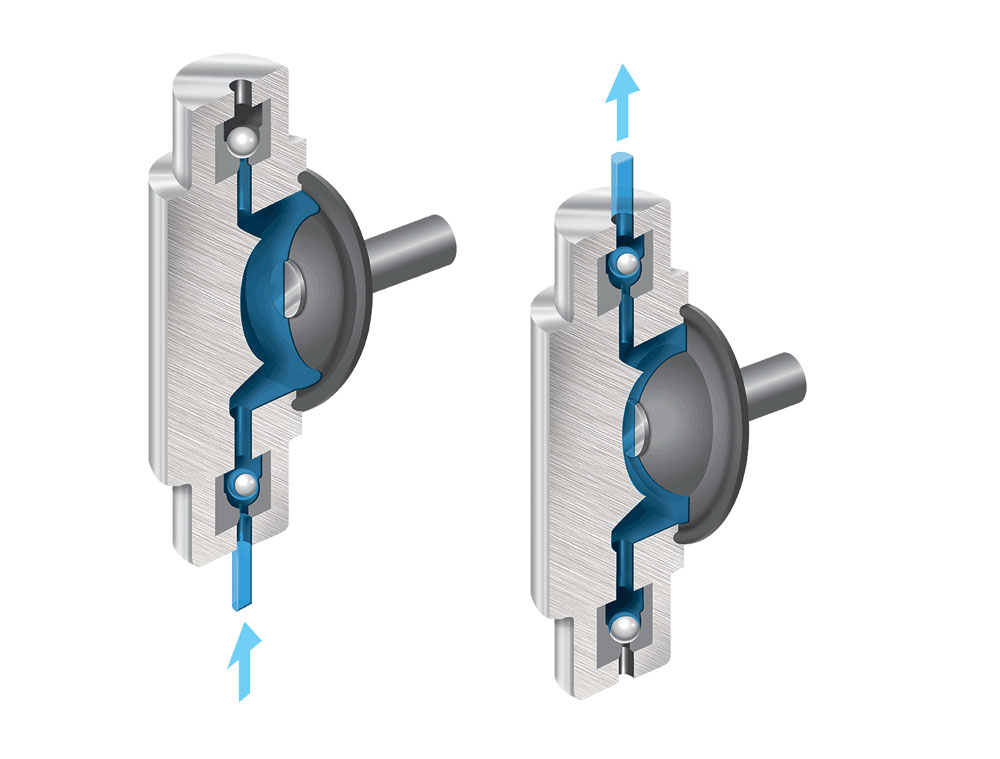 Industry sector applications
Dosing pumps are extremely flexible and have a variety of applications across different industries, including water treatment, industrial, manufacturing and mining. They can be used in extremely high temperatures, as well as for high pressure applications, which is why dosing pumps are often used to inject chemicals. Industry dosing pumps are available with additional options like foot valves and pulsations dampers making them ideal for metering an extensive range of products and substances across a host of sectors.
Recommended uses
Dosing pumps are adept at working with a spectrum of fluids (corrosive, abrasive, viscous), which makes them ideal for utilisation over a wide range of industries including the mining and minerals industry. Industry performance can be boosted with models boast silent operation and reduced mechanical and hydraulic shocks.
Advantages
Reliable metering
Easy to maintain
Able to accommodate dry running
Dosing pumps are extremely adaptable to your industry's requirements
Performances
Pressure: up to 12 bars
Flowrate: from 0.5 l/h to 350 l/h per pumphead
Speed: 48 and 120 strokes / min
Accuracy: +/1 %
Industrial dosing pumps range