PCM Moineau™ HR PCP technology improves run life in multiphase conditions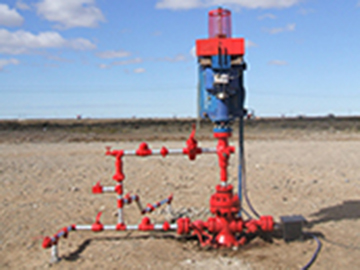 How to improve PCP run life in multiphase conditions
PROJECT DESCRIPTION
Deployment of PCM Moineau™ HR PCP Technology in a gassy, heavy to extra heavy oil field with recurrent Artificial Lift System failures. Six wells with conventional PCPs, Sucker Rod Pumps and declining natural flow were converted  to PCM Moineau™ HR.
Today, thanks to the successful test of the PCM Moineau™ HR, it is widely used by the operator as an alternative for wells with high GVF (Gas Void Fraction) at the pump.
PCM Moineau™ HR HIGHLIGHTS
HRPCP technology (HR for Hydraulic Regulator) modifies the traditional PCP design by adding hydraulic regulators along the pump, embedded in the rotor design. HR provides better pressure distribution inside the pump and enables internal recirculation between cavities. Pressure and temperature are balanced along the pump, allowing optimum performance and a significantly longer run life. This makes PCM Moineau HR technology a highly versatile choice for variable and changing multiphase pumping conditions.
BENEFITS
As simple as a standard PCP
Longer Run Life & Low MTBF
Significant Workover Savings
Reduction In Life Cycle Cost
Integrated Multiphase Solution
Tripled run life
CHALLENGES
GVF up to 80%
Clogged Gas Separators
Gas Locked SRP's
High Workover Rate (3 +/Year)
High Production Downtime
CONTEXT
Client: O&G major
Location: South America
Well: Vertical & Horizontal