High temperature oil transfer pump - PCM Vulcain™
The PCM Vulcain™ progressing cavity pump utilises technology capable of meeting the requirements of thermal recovery methods to perform efficiently at high temperatures.
PCM Vulcain™ is an exclusive, patented, all-metal progressing cavity pump (AMPCP), which is capable of pumping extremely hot, highly viscous, unconventional hydrocarbons and high temperature water. Artificial lift packages using this AMPCP have been used for several years in a variety of thermal enhanced oil recovery methods, including Steam-Assisted Gravity Drainage, Steam Flood and Cyclic Steam Stimulation.
It is estimated that half of the world's known oil reserves are difficult to extract, unconventional reserves, such as heavy oil, extra heavy oil and bitumen. With over 80 years in the industry, PCM has the expertise and industrial capacity to satisfy the fast-rising demand for unconventional oil production.
Conventional PCP advantages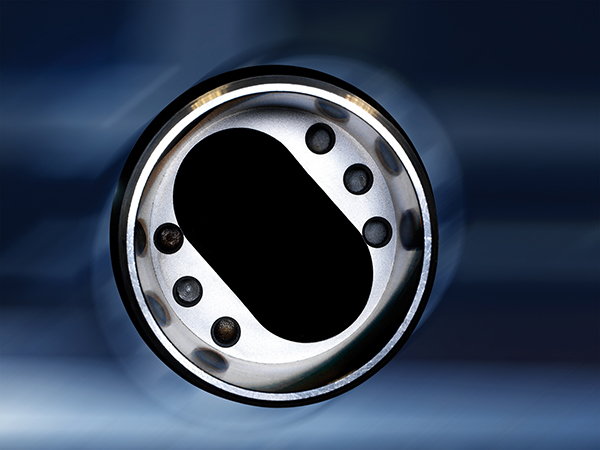 With a metal stator replacing the elastomer, the PCM Vulcain™ All- Metal PCP (AMPCP) features the same geometry and advantages as a conventional PCP with the elimination of rubber temperature limitations.
Easy flow rate control, proportional to RPM
Easy to install – the AMPCP is similar to a conventional PCP
Operational temperature range up to 350°C/660°F
Steaming through stator
Effective performance with both high and low viscosities
Low NPSH, that is, the pump operates with low bottom hole pressure
Non-shearing, without the formation of emulsions
Simple to start-up, even at higher viscosities
At all temperature ranges, the rotor and stator fit are unique
All-metal PCP advantages
The PCM Vulcain™ PCP has additional advantages at high temperatures, including:
Steady and efficient production: the pump runs at a low intake pressure, and can handle very viscous fluids without experiencing rod fall issues during cold production phases
Lower lifecycle costs: capital costs are lower than comparable submersible and rod pumps, with workover costs also being lower than alternative technologies
Reduced environmental impact: a PCP system is more energy efficient than any other pump technology
The unique All-Metal PCP from PCM
PCM has produced seven different models of the PCM Vulcain™ progressing cavity pump, designed to meet the different requirements of all thermal recovery methods.
Our pumps range from a nominal flow rate at 100 RPM of 80 m3/d, up to 300 m3/d, which corresponds to a maximum flow rate of 4000 bfpd. The thermal expansion of both the rotor and stator ensures the various cycles of EOR development are efficient.
Example:
300 V 800 can produce:
300 m3/d at 0 bar and 100 rpm
Rated for a differential pressure of 800 mWC (meter of water column)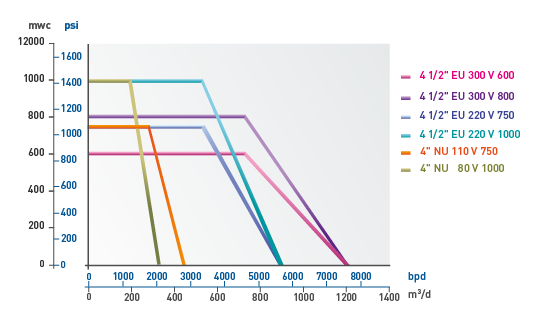 Achievements
Max CO2 (gas content): 30% (reservoir data)
Max H2S (gas content): 2%
Max DLS above pump: 13.1°/30m (13.1°/100 ft)
Max DLS at pump depth: 5°/30m (5°/100ft)
Max BHFT: 235°C / 450°F
Max Fluid temperature (running): 250°C / 480°F (test loop)
Max BHST (steaming thru pump): 330°C / 630°F
Max run life: 3 years - Max set depth:860 mTVD @ 85°inc